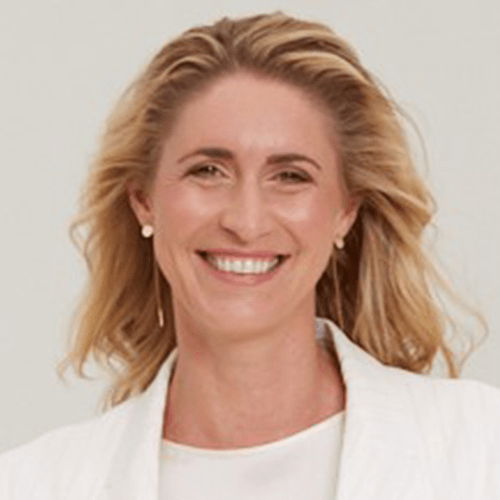 Valerie Keller
Co-Founder and Co-Chair, Imagine and Associate Fellow, University of Oxford Saïd Business School
---
IMAGINE Co-founder & Co-chair, Valerie is an entrepreneur who helps leaders use their power for good. She was an architect of The Fashion Pact launched at the G7 and the IMAGINE Food Collective, bringing together CEOs across the food value chain to accelerate food system transformation.
Most recently she launched IMAGINE Leaders with a global circle of alumni CEOs (the 'CEO Circle') to convene, develop and accelerate conscious leaders at Oxford University.
She was start-up CEO of IMAGINE Advisory, working with CEOs to move sustainability and impact from the sidelines to the heart of strategy and business models.
Prior to IMAGINE, Valerie served as EY Global Markets Executive Director where she architected 'Purpose-Led Transformation'. She founded Beacon Institute to redefine 21st century business with executives and entrepreneurs pioneering conscious capitalism, conducting research with Harvard Business Review and Oxford University.
She is the founder of Veritas, a boutique focused on scaling entrepreneurs for cross-Atlantic growth.
Prior to Veritas, Valerie was CEO of a behavioural healthcare organization, a network of drug treatment centers and social enterprises focusing on eradicating homelessness in the southern US. property developments She has advised U.S. Congressional Committees and facilitated public- private partnerships across businesses, government agencies and NGOs and has supported film production and storytelling targeting policy reform.
She's long served as an Associate Fellow and Program Director of the University of Oxford Saïd Business School, her alma mater, where she directs and teaches executive education. She was selected as a Young Global Leader by the World Economic Forum and serves on the Harvard Kennedy School Women's Leadership Board.
She's fluent in American, Southern and Christianese, is the oldest of 7 girls and likes wearing hats.