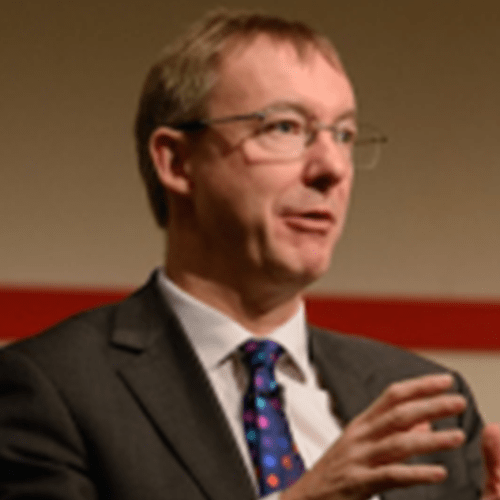 Paul Johnson CBE
Director, Institute for Fiscal Studies
---
Paul Johnson is director of the Institute for Fiscal Studies (IFS) and a member of the Committee on Climate Change. The institute is widely considered the leading independent economic research and analysis organisation in the country. As well as analyses of the economy and future of goverment spending, Paul also considers the economics of climate change and the path to net zero, the effects of inequality, and the long and short-term impacts of shocks including Brexit and Covid-19.
Paul has published and broadcast extensively on various issues in the economics of public policy including tax, welfare, inequality and poverty, pensions, education, climate change and public finances. He is the author of major books on pensions, tax and inequality and is a regular contributor to news and current affairs programmes across the UK broadcast media.
As well as a previous spell at the IFS in the 1990s (including a period as deputy director) Paul has been chief economist at the Department for Education and director of public spending in HM Treasury. At the Treasury his responsibilities included public sector pay and pensions and climate change policy. In the latter role he worked closely with Nicholas Stern on his review of the economics of climate change. Other positions include a period as head of economics at the Financial Service Authority and as a senior associate with Frontier Economics.
Paul was also deputy head of the Government Economic Service. He served on the council of the Economic and Social Research Council and was elected to the council of the Royal Economic Society. He was a founder council member of the Pensions Policy Institute and has led a review into the policy of pensions auto enrolment. Other roles and bodies Paul has been involved in include the council of the Family and Parenting Institute, the Pension Provision Group, the Commission on taxation and citizenship, the Youth Justice Commission and the Commission on Living Standards.