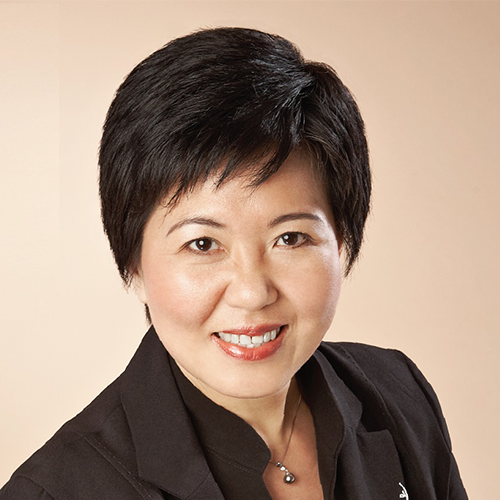 Low Peck Kem
CHRO & Advisor, Public Service Division
---
As the Chief HR Officer and Advisor (Workforce Development) for the Public Service Division (PSD), Prime Minister's Office of Singapore, Peck Kem is responsible for professionalising HR in the public sector of 16 Ministries and more than 50 Statutory Boards.
She is also the twice-elected President of the Singapore Human Resources Institute (SHRI).
Prior to her current appointment at the PSD, she was the Senior Director for HR & OD for a not for profit organisation, The Global Alliance for Improved Nutrition (GAIN) based in Geneva, where she was responsible for human resource, organisation development, legal, internal audit and corporate administration for its 15 global offices.
Peck Kem has the unique combination of experience, from quality engineer to manufacturing manager to VP human resources in the private sector (Tandon, Western Digital, Hewlett Packard, Agilent Technologies & Avago Technologies), from a Divisional Director of National HR Division in the Singapore Ministry of Manpower in the public sector, to Senior Director ODHR in GAIN, to currently Chief HR Officer for Singapore Public Service Division. This combination has widened her perceptions in the private, public and NGO sectors, and enabled her to view leadership from both the Asian and European perspectives.
Peck Kem was the first in Asia to be named CIPD Chartered Companion and was listed as a top HR influencer in Asia in 2021.