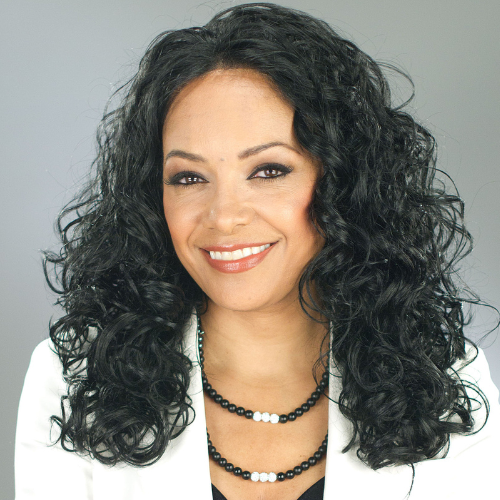 Kanya King CBE
Founder & CEO, MOBO Group
---
CEO and founder of the MOBO Awards, Kanya King is recognised for the role she's played in raising the profile of black music across the UK. More than an awards ceremony, MOBO has become a powerful brand and an important annual cultural event, attracting international names including Beyoncé, Jay-Z, the Black Eyed Peas, John Legend, Diana Ross and Tina Turner to name a few. With an ambition to diversify the music scene, MOBO has also become a platform for discovering new talent and fostering positive change in British culture.
The youngest of nine siblings, Kanya grew up in a crowded council flat in north London and began financially supporting her family by the age of 17. It was during her time working as a TV researcher that she saw the gap in the market for black music and began a lengthy campaign to attract sponsors and producers for MOBO. Kanya eventually re-mortgaged her house to fund the production of the first MOBO Awards and successfully orchestrated its first broadcast in six weeks. Since then the awards have risen to become one of the most prestigious events in the entertainment industry, connecting politicians and business leaders with visionaries in the arts and media. Since the beginning, MOBO has served as an early showcase for British artists including Craig David, Amy Winehouse, Dizzee Rascal, Rita Ora, Estelle and Emile Sandé.
Kanya also founded Netwomen, a network bringing high-profile women in the media together, as well as the dance music awards DanceStar. She has also developed a number of branch organisations within MOBO, including the MOBO Trust – a talent development programme seeking to provide educational opportunities and career growth for young people. She also launched MOBOLISE, a networking platform designed to support creative talent and connect them with organisations to establish a level playing field for young black talent in the workplace. Kanya makes regular appearances in the media including on BBC Breakfast, The Apprentice: You're Fired!, and Fortune: Million Pound Giveaway.