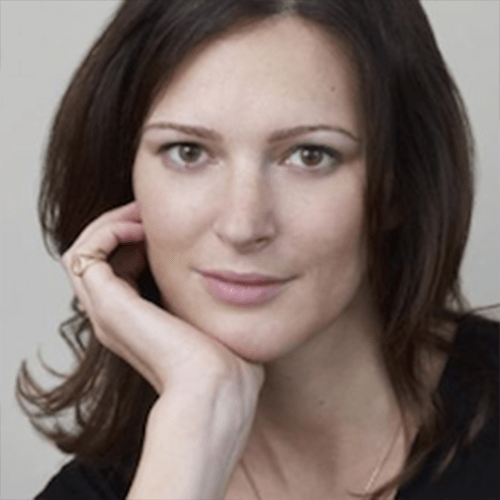 Elizabeth Day
---
Elizabeth Day is an award-winning journalist, author and broadcaster. She is the author of How To Fail: Everything I've Ever Learned From Things Going Wrong and hosts the How To Fail podcast.
After getting her first job at the age of 12 writing for The Derry Journal, Elizabeth went on to work for the Evening Standard and then as a news reporter for The Sunday Telegraph. She later co-founded Pin Drop Studio, a live performance short story studio, bringing together a variety of people from the arts through creative writing. It released A Short Affair – its own anthology of original writing from a number of bestselling authors.
The author of several novels, including Scissors, Paper, Stone and Paradise City, Elizabeth wrote the Sunday Times bestseller How To Fail – a memoir based on the podcast that celebrates getting things wrong. On the podcast, she interviews a different luminary or artist each week, exploring what their failures and struggles taught them and how they can be turned into successes. Similarly in speeches, Elizabeth discusses the importance of perseverance in the face of disappointment and how it is our reaction to defeat and disorder that defines us. She conveys how we learn more when we are at our most vulnerable points in life, and subsequently should learn to embrace the unstructured and impermanent nature of existence.
She looks at understanding what you can and can't control, and the mindset required to deal with each. By accepting that failure is a simple fact of life, she considers practical approaches to using the experience, and dispels some of the common myths we hold about our limitations and personalities.
Elizabeth is a regular contributor to Radio 4 and Sky News and has appeared across global media. She is also a columnist for the Mail on Sunday and writes features for numerous publications including The Telegraph, The Times, The Guardian, New York Magazine, The Observer, Vogue, Grazie and Elle. She is also a contributing editor for Harper's Bazaar.