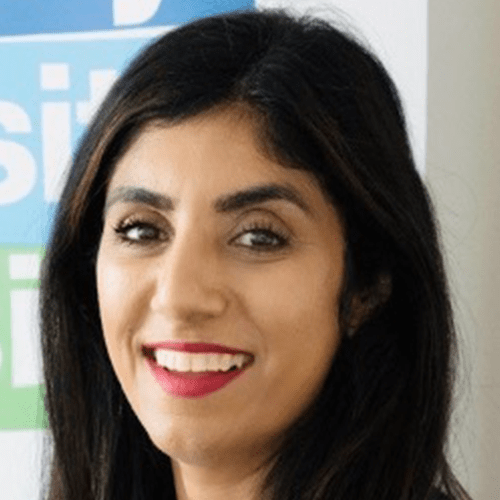 Dr Satnam Sagoo
Associate Chief People Officer, Imperial College Health Care NHS Trust
---
Satnam is an innovative and creative leader, once Public Heath Consultant turned Chief People Officer with significant board and senior management experience. A key notes speaker with passion for human story-telling and social change. With expertise in management, leadership, organisational development people experience, health and wellbeing and diversity and inclusion. Her personal philosophy is that the effective cultural change need to be organic and internal and needs to anchor on building sustainable organisational cultures that support and create opportunities for people to thrive and have the agility needed for the today's changing environment.
Satnam recently joined Imperial College NHS trust (April 2022) as the Associate Chief People Officer and is accountable for leading the trust wide organisation development, leadership, and wellbeing strategies and responsible for the people transformation programmes.
Prior to joining Imperial Satnam was the Director of Learning and Organisation Development at the British Red Cross (BRC) where she was accountable for the end-to-end People Experience of 100,000 staff and volunteers, ensuring BRC and its people could thrive and meet the needs of those in crisis and most vulnerable in society. Satnam was also responsible for leading the BRC Wellbeing; Diversity and Inclusion programmes and was Chair of the Anti –Racism Group.
Before joining the British Red Cross Satnam held several national roles in Public Health from leading large-scale infectious disease outbreaks to leading the 5 Year Public Health Workforce Strategy "Fit for the Future".
Satnam is on the Board of Advisors for the LPI and was also the recipient of the 2022 Colin Corder Award for outstanding contribution and services to learning 2022 Learning Awards.